3 hair apps to experiment with your hair change
Cathy Ca 2017-08-25 13:47:04
If you're thinking about a major hair change, color or style, you'll love these apps to help you try on a new hair change before you go to a salon, risk-free.
 
These are really good fun to play with. And they enable you to check out what you would look like with different types of hairstyle makeover and hair colors on your photo.

1.HAIR COLOR
The Hair Color App is a quick and easy way to see what you'd look like with a new hair colour.

The hair color app requests you to take a photo of yourself, outline your hair to create a mask, then choose a colour, and see the end results of that choice.

Before you take the plunge in the salon, try this app to see if you're ready for that major colour change.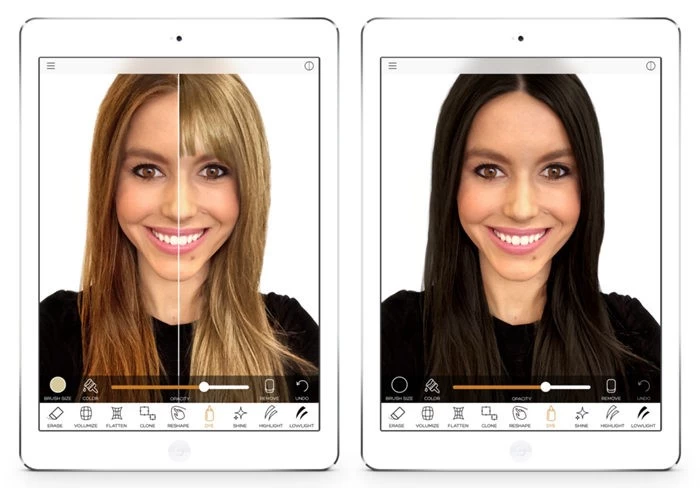 2. HAIR COLOR BOOTH
Similar to Hair Color, the Hair Color Booth app lets you experiment with your hair colour in crazy shades.
You can also select just some of your hair to try different colour streaks or ombre colour combinations.

This is a great app to freak out your mum or friends too! And it's super easy to share on social to get opinions.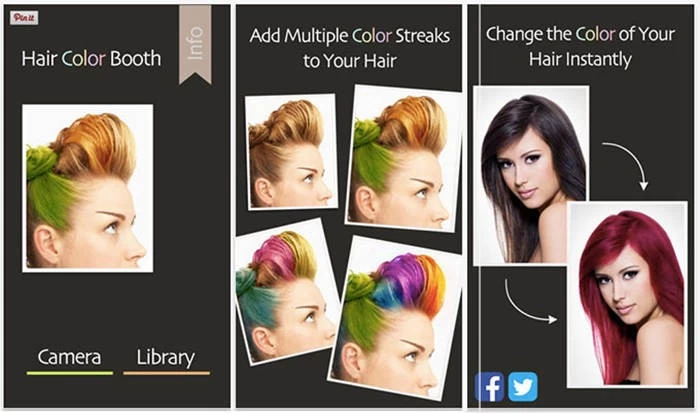 3. VIRTUAL MAKEOVER
Maybe you really have no idea what hair style you'd like! And that's OK too! With Hair Makeover, you and your significant other can try a variety different styles and cuts, make a collage, share with friends on Facebook and Twitter and decide what's best for you!