9 different shaped curling wands do to your hair(part 1)
Liz 2017-09-06 17:49:12
There are many different barrels on the curling iron in the market, and it create many beautiful curls from big to small wave.maybe you do not know what is effect for these curls using different curling tong. Now we will detail these different shaped curling wands do to your hair (with picture).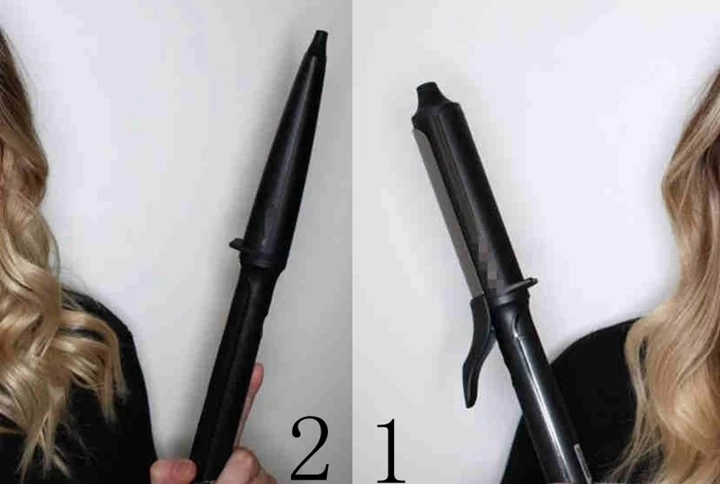 1  Curve Soft Curl Tong :better for A soft wave
This large-barrel curling tong has a ceramic coating that ensures waves look smooth and shiny.  With 32mm width, it is worth to loose yet polished-looking curls and designed with the 'user experience' in mind. There is a cool-touch tip for avoiding burning fingers, a super-long cord for automatically switches itself off if left unattended for 30mins or more.


Temperature: Heating up to 185°C, it'll curl hair without damaging the strands.


Staying power: Looser waves have a tendency to drop out much faster than tighter curls, especially if your hair is pin-straight. That being said, the waves stayed in tact the whole day and evening (better to load up on hairspray after styling). The following day my hair still had a slight bend and volume to it.


2  Curve Creative Curl Wand: better for Defined waves
The tapered barrel of this curling wand goes from 28mm to 23mm, meaning you get a looser voluminous curl at the top of your hair, and tighter, defined curls toward the ends. Similarly to the first curling tong, the barrel has a ceramic coating, so hair stays smooth and frizz-free. Waves look clean and defined after curling, but you can opt for a dishevelled finish by running your fingers through the lengths and giving strands a blast with some texture spray. It also has a cool tip to help avoid burnt fingers and a 30 minute automatic off-switch for peace of mind.


Temperature: It heats up to 185°C, so it will curl hair without damaging the strands.


Staying power: Ah-mazing staying power. If your hair never holds a curl make sure you give this wand a try. Once curled my hair stayed wavy till I next washed it, with only a slight drop.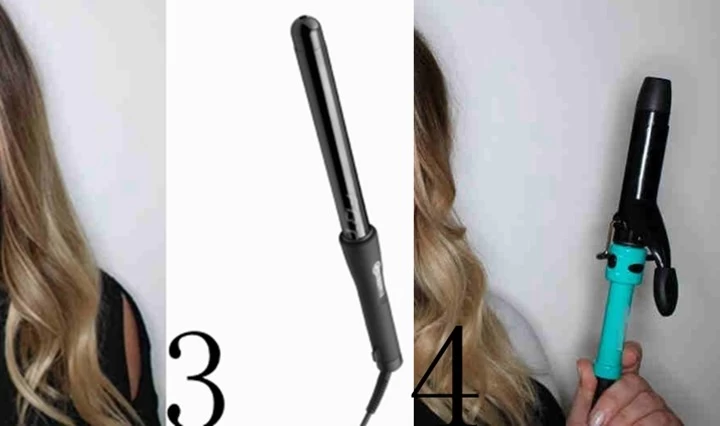 3  The Waving Wand: better for A faux blow-dry
If you love the look of a bouncy blow-dry but have no idea how to recreate the look at home, you need this curling iron in your life. The barrel is huge, at 36mm it's one of the fattest I've found, which means rather than giving hair a curl, it simply gives a soft 'S' bend to the sections. After styling, hair appears fuller and there's a thickness through the mid-lengths and ends.


Temperature: The temp control means you can adjust between high, medium and low heat, or opt for the automatic temperature setting.


Staying power: It's dependant on your hair type. The subtle wave lasted only a couple of hours in my fine, straight hair (even with a lot of hairspray). But a colleague with naturally thick, curly hair, used the wand and her waves stayed put all day.


4  Style Fix Curler: better for Travelling
First things first, this teeny-tiny hair curler is adorable. It's so small but somehow the barrel is big enough to give clean, ribbon-like curls. Being a travel-size tong, it's shorter than a regular hair styler, so if you have long(ish) hair, you may run out of room on the tong to curl the ends. This means, curls will look defined through the top-to-mid-lengths, but looser at the ends. Whilst the mini tongs will save space in your suitcase, the one downside is the cord length, it's only 1.8m, so you have to stand pretty close to a plug socket when styling.


Temperature: Small but mighty, this tong reaches 210°C, so it has the power to curl even thick, unruly strands into a ringlet that will stay in tact all day.


Staying power: The high heat means hair will hold onto ringlets till you next wash, but be sure to prep strands with a heat protector to avoid unnecessary damage.


Today we will introduce 3 shaped hair curler, learn more ,pls note following part 2 .