9 different shaped curling wands do to your hair(part 2)
Liz 2017-09-12 10:17:14
So many type curling iron ,you may confused what is different shaped curling wand do to your hair when you stand in the hair tools store. Before we have shared 4 different effect to your hair, today we -hair straightener supplier-china curling iron supplier will show you another 5 different shaped curling tongs.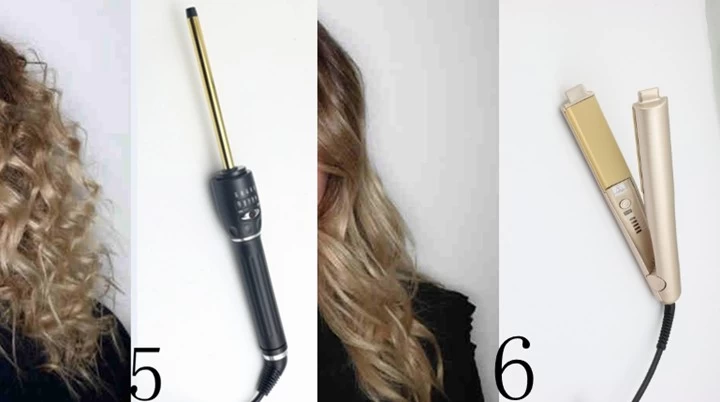 5  Chopstick Styler: better for A corkscrew curl
If you're craving fluffy, corkscrew curls, this one's a winner. It heats up incredibly quickly and the skinny, rectangular barrel curls each section of hair in a mere seconds. So the process isn't as time-consuming as I thought it would be.

The 80s perm vibes are strong, so if you fancy channeling your inner Baby from Dirty Dancing, be sure to pick this one up...

Temperature: It heats up to 200°C, so will curl hair fast. Plus, there's a cool tip to make styling burn-free.
Staying power: There was a slight drop in bounce at the roots after a day, but these curls will stay big and bouncy till your next hair wash.


6  Curl Revolution Curling Tong: better for Beachy waves
It takes a little while to get the hang of this hair styler, but once you do, it delivers b-e-a-u-tiful waves. You have to take a 1-2 inch wide section of hair and pass it through the plates to begin, then you press a button and the barrel begins to rotate. As it turns, the strand of hair is pulled through the plates and twisted, creating a soft curl. Essentially, it curls hair in the same way as you can with straighteners, but the rotating barrel makes it easy for the clumsy of us to cheat smooth, well-rounded waves.
Temperature: The adjustable temp dial has five settings that go up to 230°C, so be sure to use a heat protection spray.
Staying power: This gave me beachy, Victoria's Secret-style waves that lasted two days.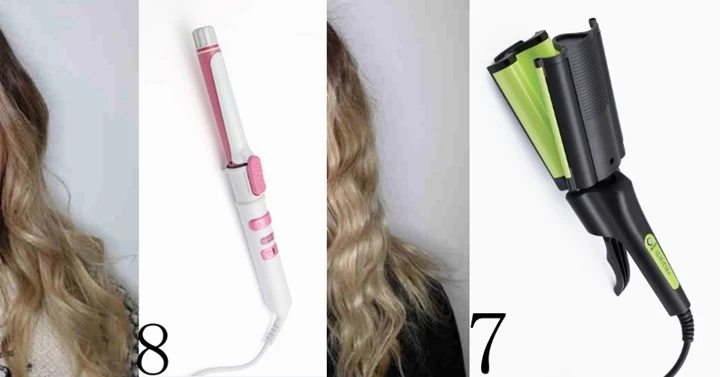 7  Deep Barrel Waver: better for Mermaid waves
If you fancy channeling that inner mermaid, this is the styler to invest in. Toni & Guy's Deep Barrel Waver gives dreamy tumbling pleats to the hair, similar to what you'd get if you slept in braids, but the waver ensures an even, long-lasting, frizz-free finish, that you wouldn't get with an overnight plait.
Temperature: The tourmaline plates have an adjustable heat that goes up to 180°C, opt for a cooler temp for looser waves and a higher setting for more defined waves.
Staying power: The higher the heat setting the better the staying power, my waves lasted around two days.


8  Interchangable Styling Wand: better for Versatility
This has three interchangeable curling wands that can be attached to the base, a tapered cone, a large barrel, and a medium-sized barrel (that I used for the picture). It gave my hair soft, fluffy waves that could be styled with a spritz of sea salt spray for a beachy effect, or brushed out, to create old-school hollywood waves.
Temperature: There are 5 heat settings that go up to 210°C, making it suitable for all hair types.
Staying power: The softness of the waves means they don't have as much staying power. I loaded up on hairspray but the curls had pretty much dropped out after a day.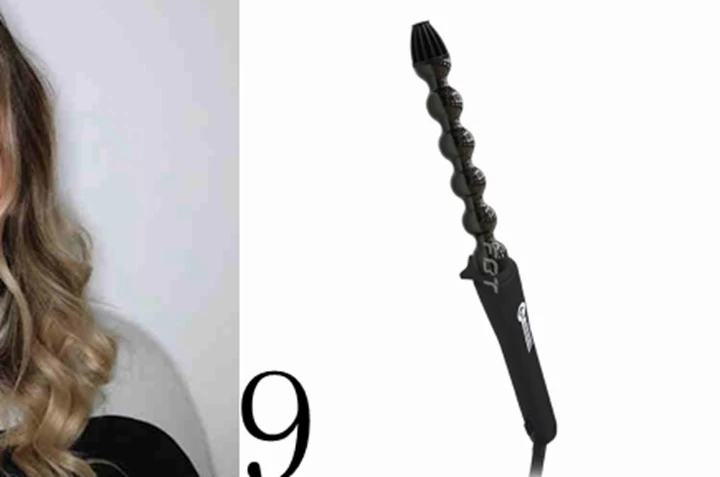 9  Diamond Waves: better for Natural-looking waves
This spiraled bumpy wand means that each curl can vary in width and definition. As you twist a section of hair round the styler, parts of it will fall over small sections of the barrel, whilst other parts wrap around wider areas. This gives each curl a unique texture, rather than identical-looking ringlets.
Temperature: The wand heats up to 210°C in 40 seconds.
Staying power: Curls will stay in shape for around 2-3 days (or until your next wash).