FBT Flat Irons for Keratin Treatments
Liz 2017-07-24 16:01:53
Our FBT flat iron is designed for any hair type and every aspect. It is for short and long hair, thin and thick hair ,frizzy and natural hair. Also it is for keratin and argon oil treatment. Now we talk about hair keratin treatment, do we need to choose a hair straightener for keratin treatment? Yes , as the high heat of the flat iron is necessary in sealing the keratin in your hair and to ensure superior shine and a silky smooth look. here our FBT give you a professional advise and quality product.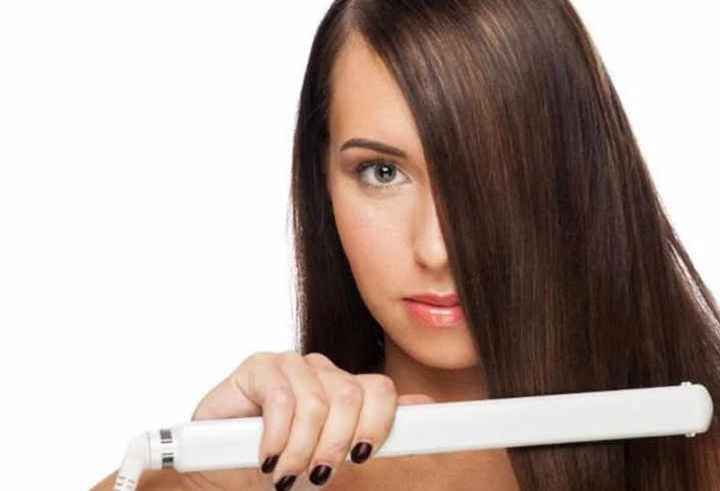 What to Look for?

When you use a hot straightening iron to seal a keratin treatment onto the hair shaft your flat iron must be constructed with titanium plates. Also make sure to have an iron that heats up to 450°F with easy to read display and controls. Being able to adjust hair styling iron temperatures is also important.

Why are Titanium Plates Important?

Titanium has an ability to reach up to the set high temperature in just a few seconds. It is inert and will not interact with any styling products. Titanium also retains heat better than ceramics and offers even heat distribution. The titanium plates will retain the consistent heat levels, once you start straightening. This will result in the perfect finish and will give your hair unbeatable shine.

Up to 450 Degree Heating Capability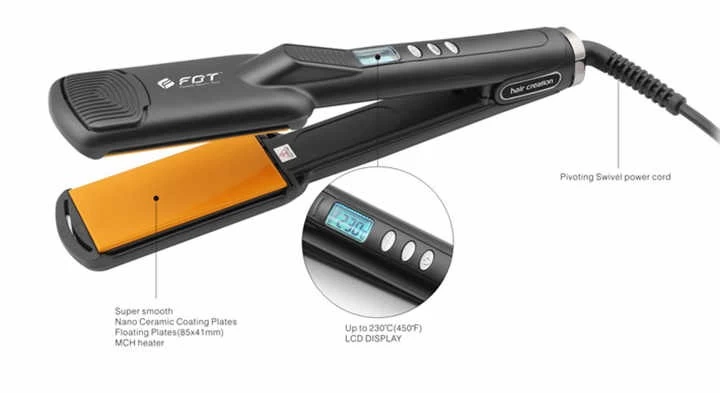 To activate the keratin in the treatment, the flat iron should be capable of reaching 450 °F. When doing the treatment, it is important to have a straightening iron that can maintain the temperature you set without heat fluctuation. You can use the same hair straightener after the keratin treatment application. You don't have to go over 400 degrees when styling your hair.

Flat Irons with Keratin Infused Plates

This professional styling tool has exceptionally smooth titanium plates infused with keratin for silkier and longer lasting results. This powerful combination in the plates conditions the hair while sealing the cuticle and enhancing shine.


When used for keratin treatments it provides enough heat (450F) to ensure the treatment is sealed into the hair. It keeps the plates evenly heated, leaving your hair with salon straight results.
Our FBT hair product for keratin treatment are all with adjust buttons for temperatures and constructed with titanium plates. Apply our flat iron, when fully straightens the hair, leaving it with no fizzy, soft and shiny.