Flat Iron or Hair Brush straightener, What is Best for Your Hair?
Liz 2017-07-28 16:12:36
Flat iron and hair brush, both were applied to straighten the hair, smooth the hair and make the hair more shine. But there are different effectiveness in different hair type,Flat Iron Straighteners generally work best on very thick, curly, frizzy or African-American hair, and Hair brush straighteners work best on damp hair and be used to add volume to your hair. Following us to check more different point about these two devises.


Flat Iron Straighteners
They use a much higher temperature that hair brush straighteners, and by clamping the hair tightly between the two flat plates, the heat is transferred very effectively to the hair. Excessive use of flat irons can potentially damage your hair.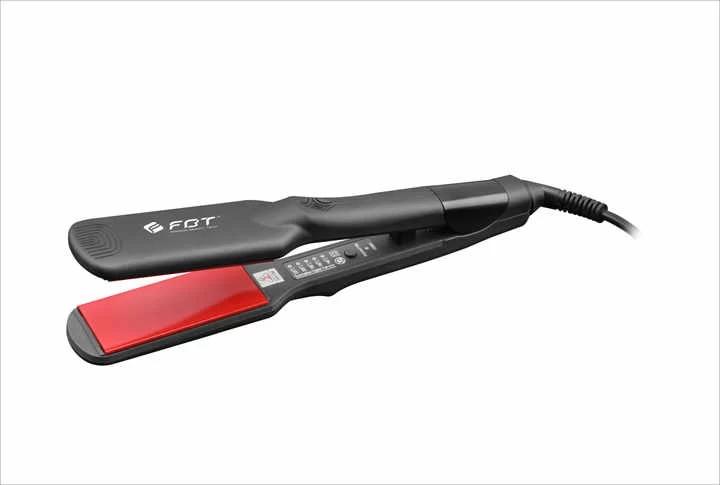 The benefits of flat iron straighteners:
1) Effectiveness in flattening thick or curly hair
2) Ease of use and efficient
3) Long lasting styling results that doesn't require daily maintenance


The drawbacks of flat iron straighteners
1) Due to the higher and more direct application of heat, excessive or careless use of these devices can potentially damage the hair and cause scalp dryness
2) In some of the cheaper models, the iron plates may produce hot spots (areas on the plates that are much hotter on other areas) which can damage your hair
3) The flat irons will not add volume to hair, and will make it lie extremely flat.


How should I use a flat iron straightener?
It is best to condition your hair before using a flat iron. You may also consider using thermal protection spray, due to the hotter nature of these devices. Be sure that your hair is as dry as possible before straightening – failure to do so will result in you steaming your hair and scalp.
Whilst waiting for your flat iron to heat up, separate your hair into sections. When the flat iron has reached the required temperature, clamp the plates together at the top of the section and work your way down to the tip of the hair. You may need to repeat this step several times on a section, depending on the hair thickness, to get it as straight as possible.

Hair Brush Straighteners
As mentioned, it is well known that excessive heat can damage your hair and your scalp. In fact, for some hair, water hotter than body temperature (98°F) needs to be avoided. Therefore, if you have thin hair or hair that is easily damaged, a hair brush straightener would be your first choice, as they generally use a lower level of heat than a flat iron. In addition to flattening hair, hair brush straighteners can be used to add shine to dull hair.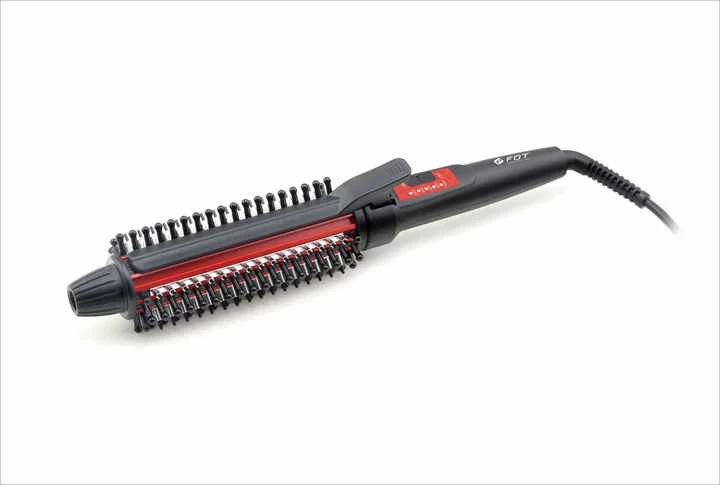 The benefits of a hair brush straightener
1) Suitability for thin or easily damaged hair due to low heat levels
2) Absence of hot spots, which reduces the risk of accidently damaging hair
3) Removal of static electricity while adding negative ions
4) More manageable process, as hair is being brushed and flattened at the same time
5) Adding shine to dull hair
6) Quick to reach ideal temperature
7) More frequent use than flat iron devices as they are safer on the hair and scalp


The drawbacks of a hair brush straightener
1) Inability to flatten very thick or curly hair
2) Time taken to straighten and style hair is greater than flat irons


How should I use a hair brush straightener?
Hair should be well conditioned in order to achieve long-lasting smoothness and style. Start by using the lowest temperature possible, and separate your hair out into smaller strands to make it easier to straighten. If you find that some parts aren't straightening the way you would like, then consider raising the temperature for that section. Using this method will ensure your hair is protected from heat damage.


From its benefits and drawbacks, do you still think much for which products should to pick up?
For more products information, pls refer to our website:www.hairstraightenersupplier.com