How to open a new mold with FBT
Alice 2017-08-28 14:18:49
Some clients would like the exclusive product to prevent the competitive on their market. We are good at open private mold for customers. You can have your own mold here. Here we will let you know how to open a new mold.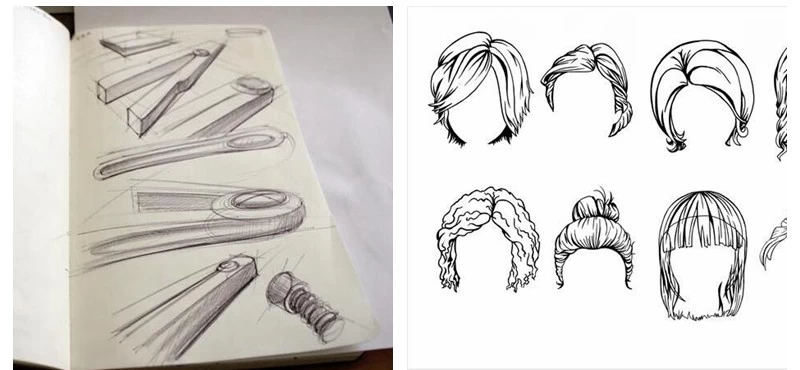 How much cost for opening the new mold
There are two way for developing mould,
1) Around 10,000.00USD for Exclusive mould, FBT can't sold to any country or reign and all of the mold fee will be return as part of payment when the order quantity reach to 30,000pcs.
2)Non-exclusive mould : cooperate with FBT to open one mold and pay for 5000USD. so FBT can sell to any other clients.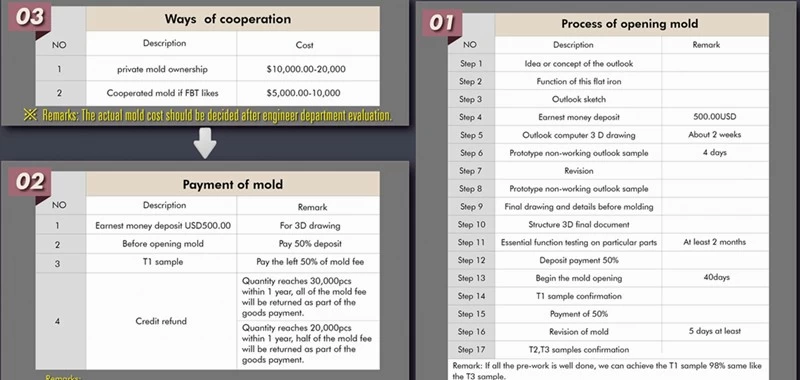 The process of opening a new mold:


1. A actual sample can be sent to us for checking the structure and details. Then our engineer can evaluate the actual mold fee.


2. It will be better if your designer can provide 3D drawing. If not, Earnest deposit US$500 for 3D outlook drawing. We will make the drawing within 2 weeks and send the files for confirmation.


3. First step, Prototype non- working sample can be finished in 2 weeks. We will send the sample for double check and revised the details accordingly.


4. After confirming the outlook, next step is Structure 3D drawing file and function testing on particular parts. In order to get good performance, this process need about 2 months.


5. Once the structure details and function done. we will begin to open mold after receiving 50% deposit and will finish T1 and T3 sample for testing.


6. According to the client's requirement, we will adjust the mold and make improvement about product details base on T1 sample.


7. T1 sample 3pcs maximum(if more than 3PCs, US$20/PC), T3 sample 6PCs maximum (if more than 6PCs, US$20/PC). If all the pre-work is done, we can achieve T1 sample 98% same like the T3 sample.


8. After confirming the T1 sample, You should pay the 50% balance of mold cost. Then a new product is born.