Just send us a sample!
Ellabella 2016-10-13 20:35:09
Just send us a sample! We need it for color matching.

Yesterday, there is a customer from India makes an order of hair flat iron 7422 professional one. Good job
,
Ivy!
But he said a lot of the white color of the magnetic box he want to use:" I don't want bright white color or cream color paper....."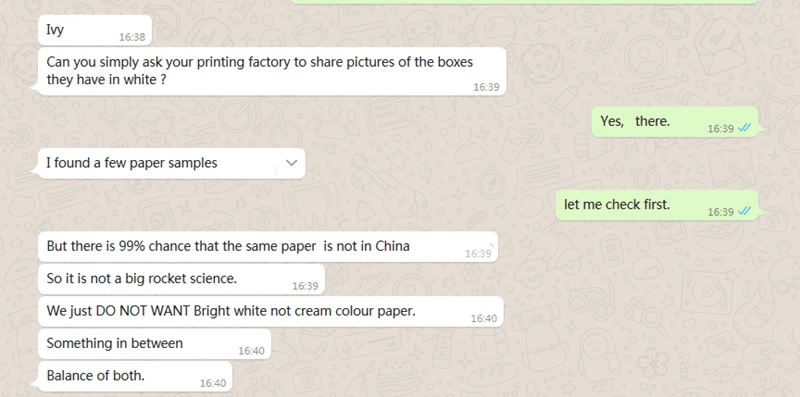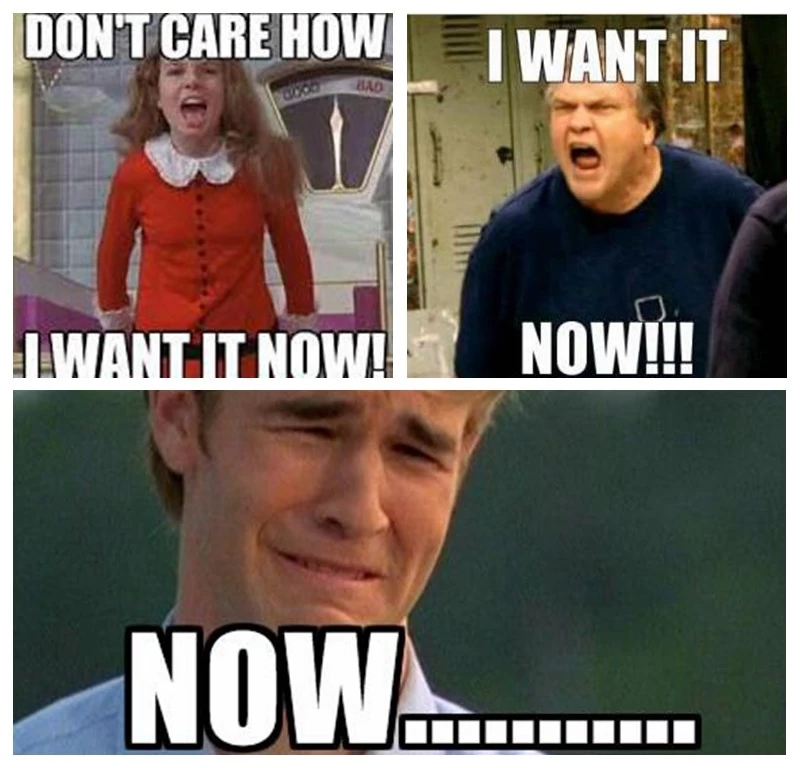 We totally understand what you mean, because we are in factory working everyday, and we are sincerely here supporting you!  But please kindly be noted that different people have different recognition of color levels. Actually there is 1000 Hamlets in a thousand people's eyes. Do you agree?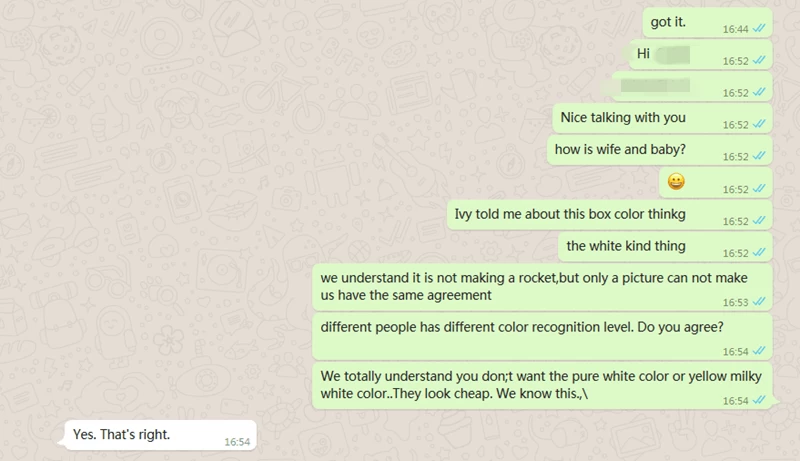 What if we think this kind of white color, for example, Ivory white color is good and looks nice and you don't think so? Well, still :" you can take pictures to me, and let me decide." However, can I marry a girl just with a glide of look of the fabulous PS's picture? Pictures don't help us at all and they lead us make mistakes.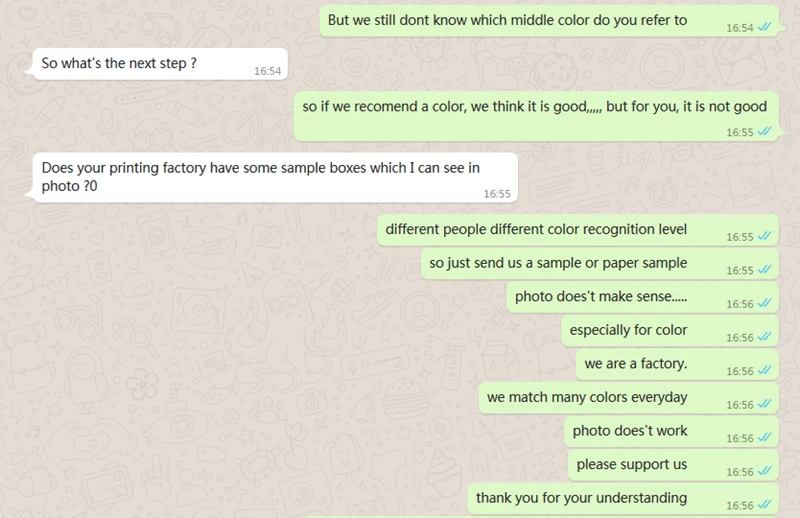 We need your support, and we need the sample for color matching if you have your specific requirements. Thank you for supporting us!

Here is some different "white colors" we may refer to in daily life. Look at this, so many different white colors...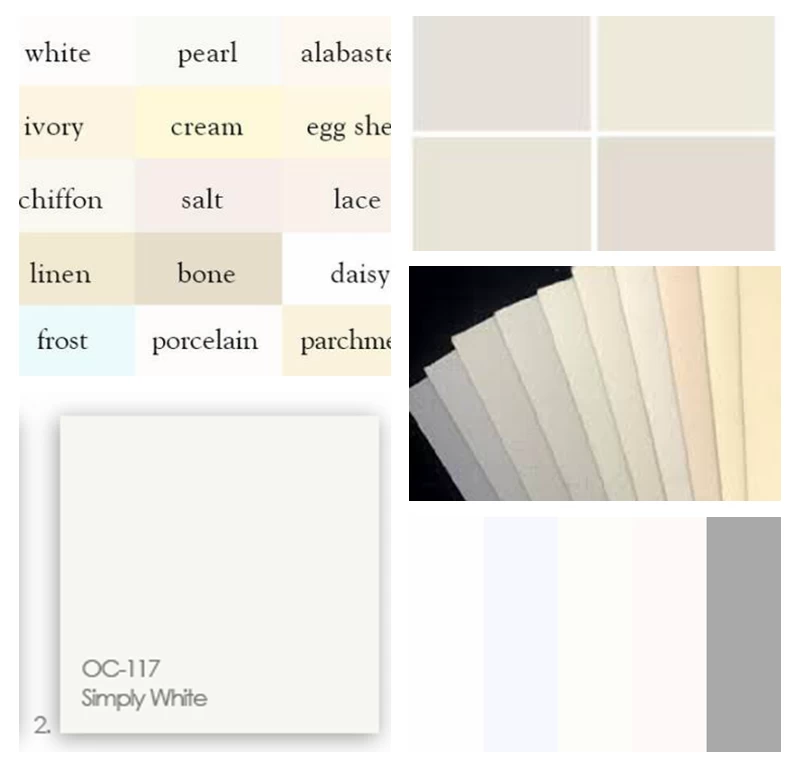 Samples can talk, and this is all for better quality control.