More thing you should know about ionic technology
Alice 2016-12-06 15:20:54
 What is ions?

Ions are molecules with positive or negative electric charge. As ions and their charges are an important part of hair health, and they can also impact the human health and mood.  Now the negative ions technology is use in lot of  hair styling tools.Such as blow dryers,hair straightener, hair brush or curling iron.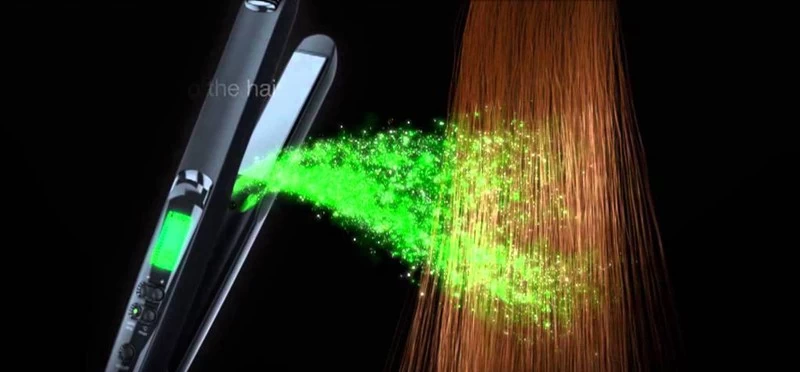 Benefit of Ionic Treatments
An ionic hair straightener is an electrical appliance that designed to straighten and smooth hair.
ionic hair straighteners usually emit negative ions on hair that can give them a smoother, healthier look and less frizzy hair  as a consequence.
Ionic straighteners produce negative ions by way of water molecules. So it help to quickly break up water molecules,  close the hair cuticle, sealing moisture into the hair shaft while locking out humidity and frizz.
Ionic straighteners also reducing drying time and leave hair revitalized, soft and silky.

Ceramic material emits infrared heat, that quickly penetrates the hair and focuses on the inside of the cuticle. Also It softens hair and giving a gentle fast styling in half the time thereby reducing heat exposure.Tourmaline can also generates a lot of negative ions upon heating. The extra negative ions produced by tourmaline further reduce heat damage and helps hair soft and silky.

FBT is one of the best  hair styling tools manufacturer factory in China, and focus on hair flat iron, hair curling iron for 12 years. Here are our negative ion hair flat iron F601EL that can emits  2 million ion element/cm3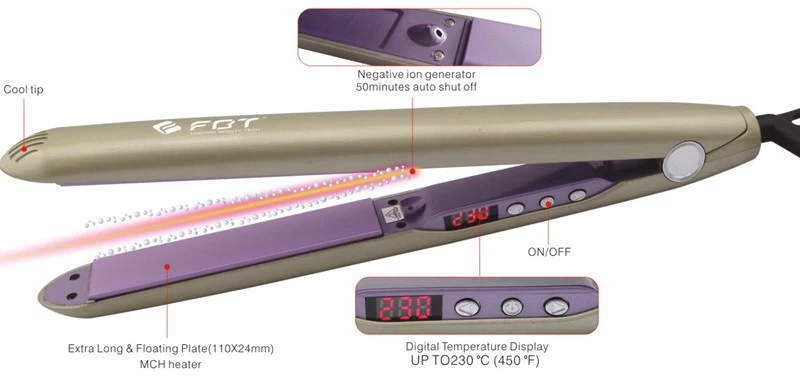 If you are looking for new hair tools, ionic tools will be your best choice. It maybe a little expensive but also make hair smoother and less likely to become frizzy. So  it is really worth it.