The wet to dry hair straightener
Alice 2016-12-05 11:19:23
What is Wet to dry hair Straightener?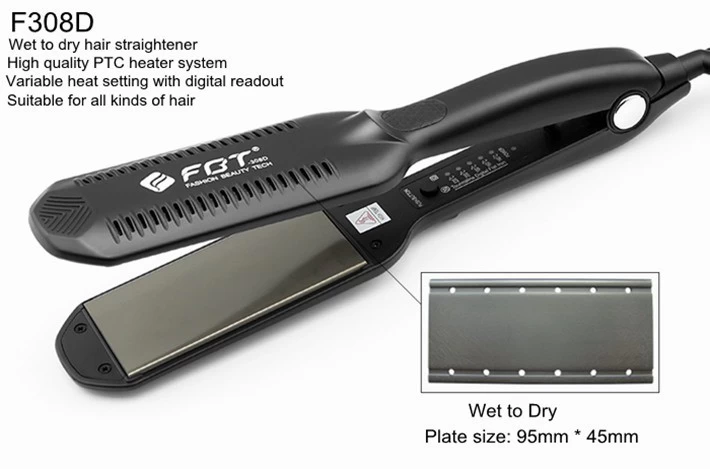 Blow drying and straightening can overheat and dry out hair, Wet 2 dry hair straightener  combined blowing drying and straightening the hair  into one step that leaves hair healthy and beautiful.
Wet-to-dry straighteners are becoming more and more popular today. They looks like the common hair flat iron, but adding capacity for drying. So you can using the wet to dry hair iron on damp hair, drying as you style. These hair irons great for people who want to make themselves look good in the morning, but don't have the time to spend primping in the mornings between work, school, kids etc.
  

FBT is a professional hair styling iron manufacturer, Today I'd like to introduce our wet to dry hair straightener F308D for fast styling.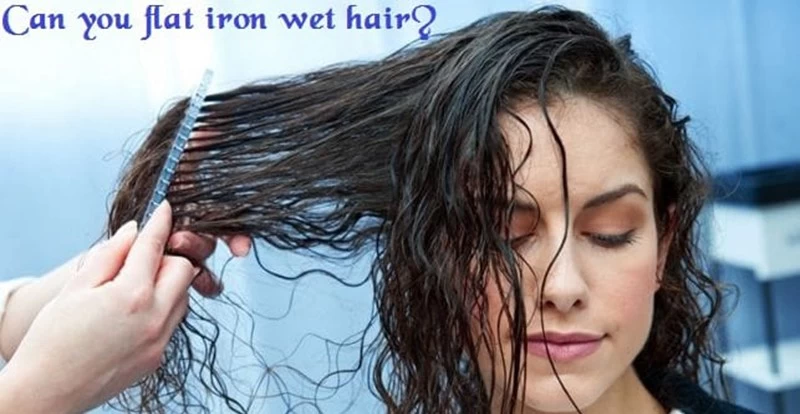 Feature for wet to dry hair straightener iron F308D:
High quality PTC heater  system, Variable heat setting with digital read out, Size of plate: 95*45mm, Wide plate wet to dry hair flat iron is for thick hair, and styling very quickly,
Ceramic plates heat up quickly and prevent heat damage while maintaining a consistent temperature.
Unique steam vents on hair flat irons safetly remove water from damp hair, allowing you to dry and style at the same time with less damage;
Get professional results fast from 430F salon high temperature;


The wet to dry hair styling iron is not only used for salon usage, but for home use. If you like this iron, welcome to share with your friends or family.