What is the benefit of tourmaline hair flat iron?
Alice 2016-11-12 11:38:11
What is tourmaline?

Tourmaline is a semi-precious gem stone crystal and natural source of negative ions and far infrared heat. Nowdays, Tourmaline is used in a variety of styling tools, including flat iron hair straighteners, curlers, and hair dryers. It can be "infused" into a ceramic coated hair straightener or hair curler, or added into a thin coat over the ceramic.
A professional Tourmaline hair straightener has become one of the best-selling heat styling appliances in the hair tools market today, and essential for salons and hair stylists. The tourmaline hair styling irons are ideal for people who have thick, or coarse hair, or who blow dry, straighten or curl their hair on a regular basis.
Here is the benefit of tourmaline hair flat irons.
Even heating, less damage:

The tourmaline plates of hair flat irons help to provide even heating, reduce static, eliminate frizz, enhance shine, maintain hair's moisture, and gently style with decreased friction and less damage.

Tourmaline irons emits the infrared ray, which penetrates the hair resulting in faster styling with less damage. It helps hair look shiny and keep hair straight for a longer period of time.
While straightening, tourmaline is able to produce negative ions. The negative ions actually trap moisture into the hair, combining reduced heat with a higher moisture level to make hair look shiny and smooth.
Heat up faste:
Tourmaline straightening irons can heat three times faster than other metals like ceramic and don't have any cold spots.
Less styling time:
In less amount of time, you can straighten and style your hair anyway you like. Since you take less time to style your hair, you are protecting your hair from damage due to heat.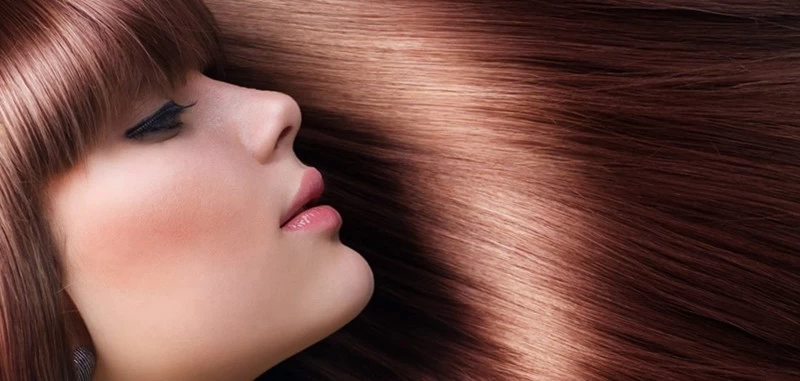 Thought a professional flat iron with Tourmaline plates might cost a little extra, but the less time saved in styling, the reduction of heat exposure, and better smooth results. So it is worth to purchase.