Why choose FBT titanium tool set?
Cathy 2017-08-16 10:15:14
"I now need some tools to make some changes to my hair. I also realize that I may need change my hair styles a lot as well. Curls or volume, straight hair or beach waves... Which is the better way to build my own hair tools collection? Buying one after another or buying a tool set?"





At FBT we have created the TITANIUM TOOL SET for easy & fun hair styling. There are the most-commonly used nice quality hair tools including: 1 pcs of titanium flat iron + 1 pcs of curling iron +1 pcs of hair dryer and a nice package. You can find the basic tools you need for versatility in hair styling.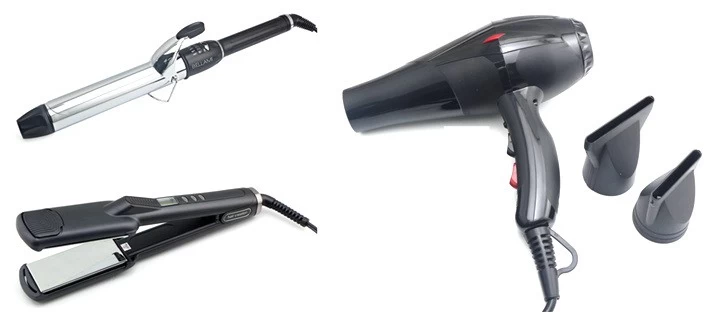 Other reasons for choosing FBT's titanium tool set instead of single tools: 

A, Best price, good quality
The FBT tool set includes 4 types of tools, most-commonly used and with good quality. If you purchase one buy one, the total amount will be much higher than you buy a set at one time.





B, Time saving and efficient
Buying hair tools one-by-one will involve a lot of trips to the store. While buying a set with flat iron, curling iron and hair dryer is time saving and more efficient.


C, Good for storing
Sets often come in a nice case/pouch/bag, making it easy to organize and store your hair tools. It helps keep your tools neat and clean and accessible.