The hottest Bobs hairstyle
Alice 2016-11-14 17:27:55
The bob hairstyle is so classy, chic and cool it is in no danger of going out of style. Bobs are the most popular trend on the list. Many celebrities are continuing to cut off their long locks for chin-grazing bobs and the longer "demi-bobs" or long bobs.

The history of bob style


The super elegant bob hairstyle symbolized the new found freedom that women were enjoying. As far back as 1908, A frenchman, Marcel Grateau introduced this sensational new hairstyle to the world.Later the french actress Eva Lavaliere popularized this haircut.


This hairstyle with a little lazy in sexy, if you have a special bob in mind, collect some photos to show your hair stylist. It will help your stylist to give you suggestions for the most appropriate style for your face.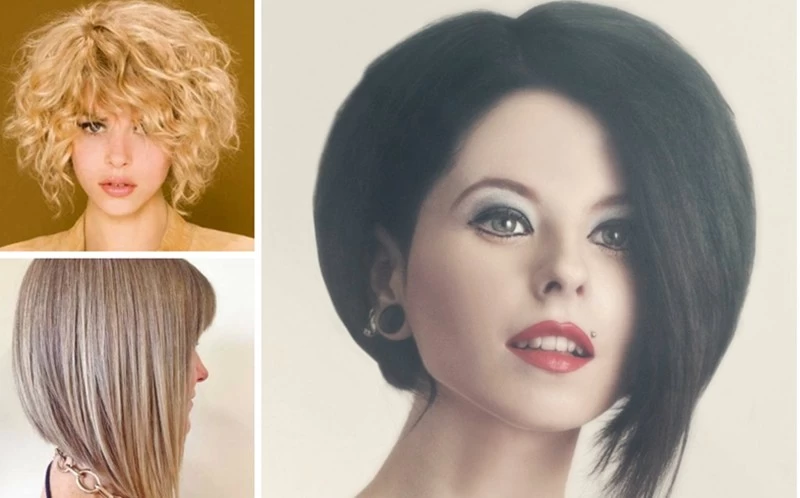 Most people maybe want to ask who can wear the bob? Anyone with a nice jawline and neck will look good in a bob. Here are some tips for different face.

Angular Faces
If your face is triangular, or diamond , square in shape, a textured razor cut parted on the side is ideal for maintaining a look that's less severe.
Round Faces
A slightly longer bob is an appropriate round faces hair style. This helps minimize the width of the face and create the illusion of a slightly slimmer shape. Full bangs and center parts are not recommended, as they add to the face's width.
Long Faces
Chin-length bobs look fantastic on individuals with long faces. This creates the illusion of a fuller, wider face. If your forehead is long, bangs will help make the face appear shorter.
Curls: A bob will turn into a triangle on you, if you have curly hair. Unless you get layers cut in and the ends texturized.
Fine hair: Ask your stylist for a "graduated bob," which are stacked layers cut shorter in the back, longer in the front that give hair needed body and height at the crown.


Some effort goes into making your bobs style look stylish and sleek, no matter what your bob haircut. It is important to keep your hair moisturized.
Choose a great flat iron to keep your bob in phenomenal shape, and use a good shampoo to prevent the hair from dry and frizzy.